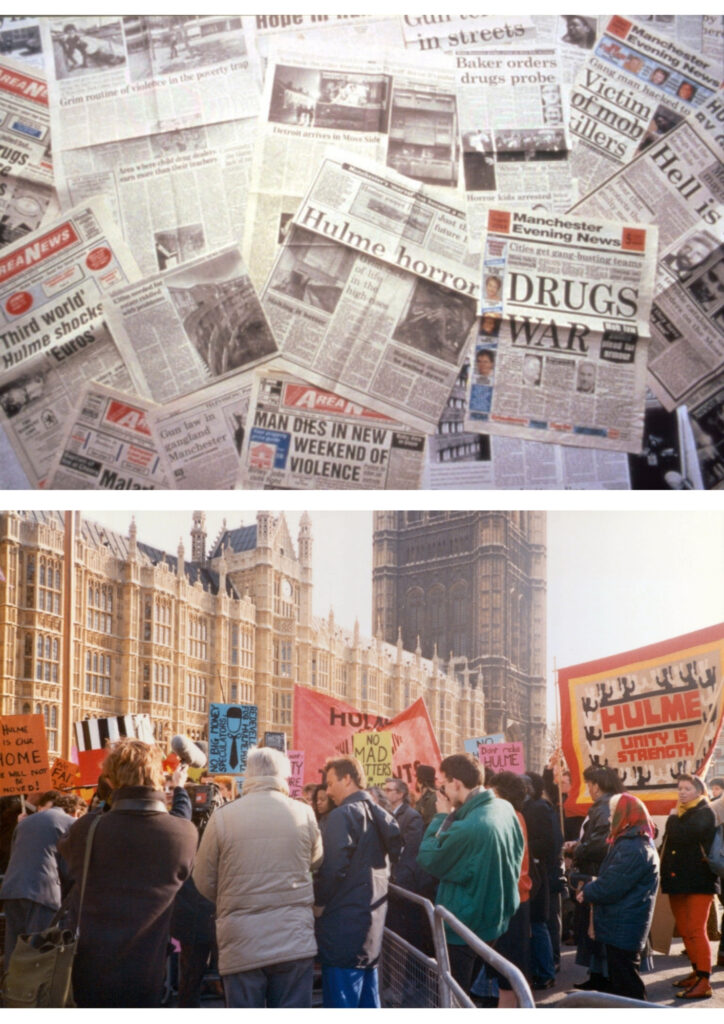 1989: The Hulme community takes a stand
At the end of the 1980s, Hulme was considered to be the worst housing estate in Europe, with loads of issues with its buildings. The area also experienced a high level of social issues such as mental health, family breakdown, drugs and crime.
But that's not the whole story. Hulme also had a really strong, vibrant and active community determined to do things for themselves; they weren't prepared to stand back and accept what was given to them.
The Zion Community Centre was opened by local community activists in 1991 and took on the Kath Locke Centre in 1996, becoming the first non statutory organisation to run a primary care centre in the country.  They continued to play an active part in the regeneration of Hulme and Moss Side and grew into a vibrant social enterprise – The Big Life Group.  This is the story of people involved in those first years…
You can see more about the subsequent regeneration of Hulme in this 1993 documentary: https://youtu.be/UmK_JEccCsg
Take a trip down memory lane with our 30 years of Big Life timeline at: www.thebiglifegroup.com/30years