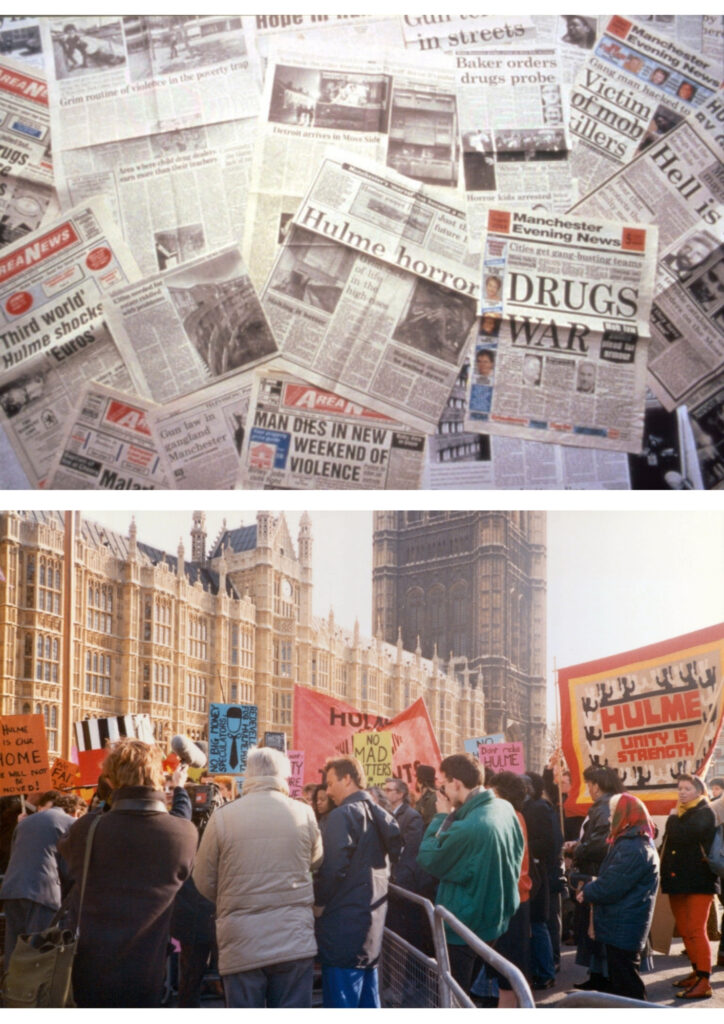 1989: The Hulme community takes a stand
At the end of the 1980s, Hulme was considered to be the worst housing estate in Europe, with loads of issues with its buildings. The area also experienced a high level of social issues such as mental health, family breakdown, drugs and crime.
But that's not the whole story. Hulme also had a really strong, vibrant and active community determined to do things for themselves; they weren't prepared to stand back and accept what was given to them.
So, when the government tried to introduce a Housing Action Trust, the community resisted and took to the Houses of Parliament to protest. In the end, the Hulme area was given City Challenge funding to develop, and our work began.